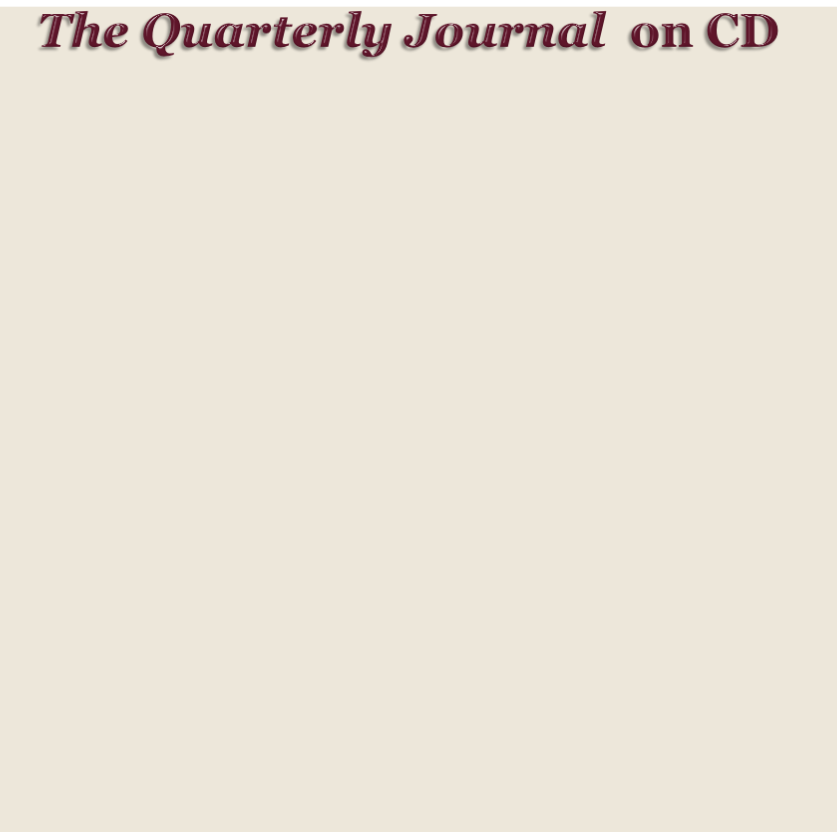 Personal Freedom Outreach • P.O.Box 26062 • Saint Louis, MO 63136-0062
or phone (314) 921-9800


Comes with easy-to-use interactive Table of Contents and Article Indexes.
Bonus material included on this disc: Reproductions of PFO's "MiniNewsletter" (13 issues published 1985-1986) .
The complete 39-year collection of Journals now available on CD-ROM in PDF files for use with the Adobe Reader
only $72.95 (plus shipping). That's less than 50¢ per Journal!
From humble beginnings in 1981, Personal Freedom Outreach's newsletter publication has risen to a place of distinction among counter-cult and apologetic ministries. This periodical, with its careful biblical exegesis and investigative reports, is a tremendous resource to assist the Christian's spiritual discernment. Each issue carries feature articles, an editorial, brief news items, and book reviews on current cult-related topics and on errant teachings within Christianity.
This CD-ROM contains 153 complete issues of The Quarterly Journal (every issue ever published from 1981 through 2019). Each Journal is provided in Portable Document Format (.PDF) and is viewable using the Adobe Reader software. PDF is a universal file format which preserves the fonts, images, photographs, and layouts of the original Journal publication. Anyone, anywhere can open a PDF file. All you need is the free Adobe Reader software (already installed on most computers, or available on this CD-ROM to install on your computer or as a free download from www.adobe.com). The Adobe Reader software also allows for high quality prints (either select pages or entire Journals).
Shipping Charges: $4.00 for First Class domestic shipping; $12.00 for First Class International shipping to Canada; $16.00 for First Class International shipping to all other countries.

© 2020– Personal Freedom Outreach. All rights reserved.
This offer is also available on a USB Flash Drive for only $74.95 (plus shipping).